Heat exchange is a crucial process in pasteurization and many other industrial processes in the food industry.
We offer a range of stainless steel heat exchangers, which are crucial components in the food industry. Our equipment streamlines the processes of heating, cooling, and pasteurization.
Stainless steel heat exchangers are an extremely important element in the production process, providing not only effective and fast heating or cooling, but also durability and hygiene. Heat exchangers increase production efficiency while saving energy. The pasteurization process is crucial for ensuring food safety and extending its shelf life.
Advantages
● High efficiency
● Effective energy recovery
● High level of hygiene
● Made of stainless materials
● Corrosion resistance
● Certified gaskets
● Energy savings
● Expandability
● Wide range of products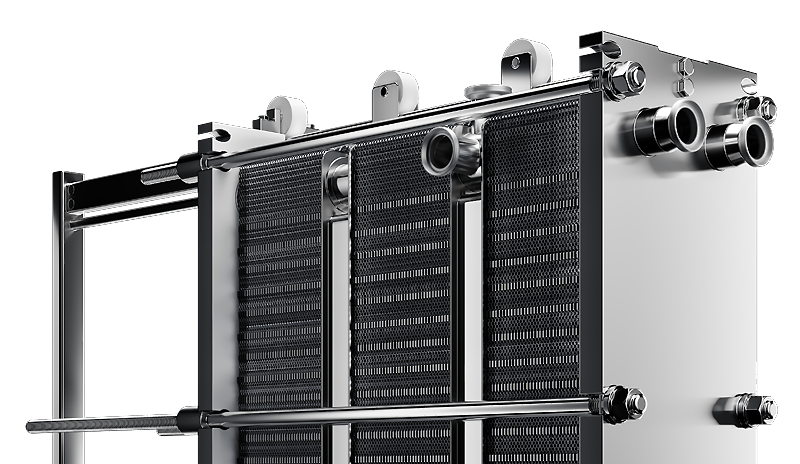 Design
Stainless steel cover plate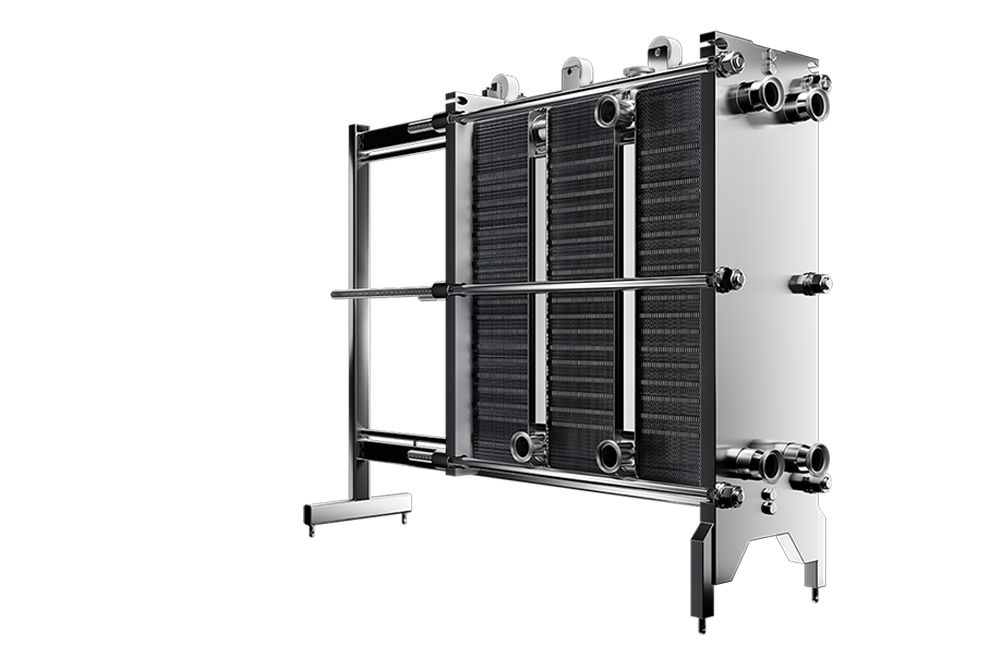 JAG plate - reinvented
Innovative embossing pattern

Triple system for positioning heating plates

Modified distribution zone

Optimized sealing surface

Additional strengthening of the plate

Patented hybrid gasket attachment system

new patented seal features two attachment methods and an optimized, unique shape

Five-point attachment system

Lock-in method

specially designed pins are pressed into the appropriate cutouts in the hob, and lock-in locks stabilize the seal on the hob during installation