HAD shell and coil exchanger is a fully equipped, installation-ready kit consisting of an exchanger, mount and insulation.
As a result of advanced design works, HAD has all the benefits of the shell and coil exchangers plus new solutions such as the horizontal position of the connections; it also comes with an insulation and a mount.
The new HAD features facilitate mounting it to a horizontal installation and shorten and facilitate the whole process. Additionally HAD is a perfect solution in terms of economy, ensuring a cost-efficient solution.
Easy installation - ensured by delivery with pre-installed mount and insulation
Saving space - compact size of the exchanger and the possibility of vertical installation reduce the space necessary for installation
Low operating costs - the X-shaped design of the connections and corrugated coil tubes make the exchangers more resistant to deposits
High efficiency - high heat exchange coefficient
Made according to PED, ASME
Wide range of applications
Design
Horizontal connections

facilitate installation

Insulation

with perfect insulation parameters consists of two parts combined with fasteners, facilitating installation

Coil

made of corrugated or smooth tubes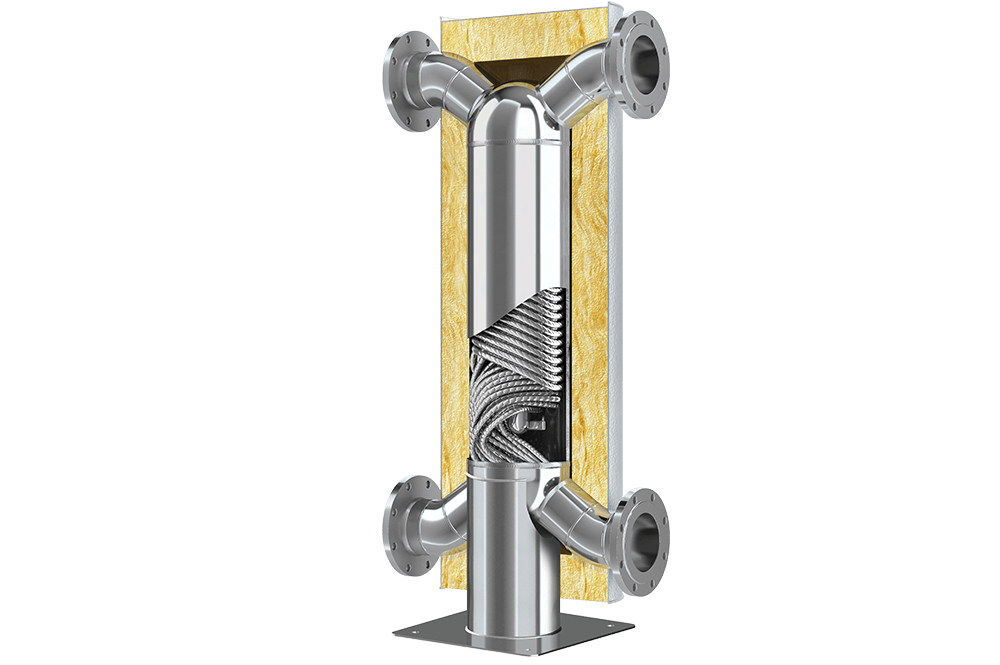 Hexonic – for over 35 years we have been improving our products, in order for you to be certain of the best choice
Wide range of applications
wide range of available temperatures, pressures, flow speeds and operating media
Quality guarantee
airtightness and high quality make of exchangers are confirmed during pressure testing and quality control
Technical support
we help selecting appropriate exchanger for particular application and technical requirements
Certificates and standards
exchangers manufactured in accordance with PED, ASME