Series F gasketed plate and frame heat exchangers are reliable, proven devices that are the optimum solution for the heat exchange process especially in handling of technological processes.
They have the highest heat exchange efficiency among the solutions available on the market and may be used even in the case of very small differences in media temperatures. Very high design flexibility of the plate and frame exchanger allows to adjust it to the required operating conditions thanks to a broad range of plate sizes, plate materials, gasket materials and a selection of various geometry of flow channels.
Dismountable design of the exchanger allows its extension and disassembly in order to perform regular maintenance activities, including mechanical cleaning.
High heat performance
Option to adjust the exchanger design to the required installation operating parameters by selecting proper number and size of the heating plates
Compatible with all heat sources
Heating plates made of stainless steel or titanium to be used in aggressive media systems or pools with salt water
Dismountable design – allows for cleaning and extension, if necessary
Wide range of products
Design
Heating plate pack with gaskets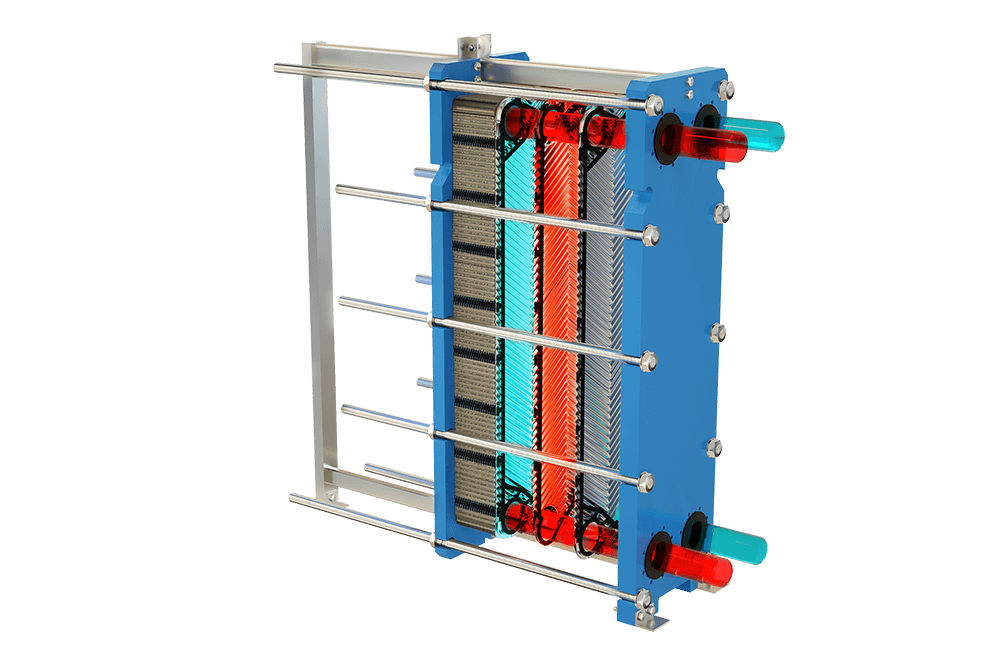 For over 35 years, Hexonic has been improving its products, in order for you to be certain of the best choice available on the market.
Profiled plates
the profile of heating plates optimizes heat exchange using a large, but also compact surface to exchange heat between the flowing media.
Quality guarantee
airtightness and high quality make of exchangers are confirmed during pressure testing and quality control
Technical support
we help selecting appropriate exchanger for particular application and technical requirements
Certificates and standards
exchangers manufactured in accordance with PED, ASME