JAG F plate and frame heat exchangers are a new, revolutionary solution, ensuring not only increased flow turbulence, but also extensive heat exchange surface.
Innovative JAG heating plate corrugations pattern, the result of 6 years of work on product development, allows for more compact, lighter, and above all more efficient exchanger, perfectly adjusting to individual requirements. The new "jagged" channel design increases flow turbulence, which improves heat exchange and also decreases sediment accumulation.
The additional benefit is an extensive heat exchange surface and decreased overall pressure drops. JAG F plate heat exchanger also features a range of technical solutions for the frame construction that make the highly efficient JAG F plate heat exchanger a reliable solution in many applications.
High thermal performance thanks to innovative heating plate corrugations pattern
Technical solutions facilitating the exchanger installation and operation
Option to adjust the exchanger design to the required installation operating parameters by selecting proper number and size of the heating plates
Heating plates made of stainless steel or titanium to be used in aggressive media systems or pools with salt water
Dismountable design – allows for cleaning and extension, if necessary
Wide range of products
Made of stainless steel (optional)
Design
Metal roller

in larger models – allows for easy sliding of rear plate, decreasing time and effort of maintenance. The rollers are equipped with Teflon or polyamide slides that stabilize the rear plate

U-leg

Facilitates plate pack installation. It is also intended for mounting the heat exchanger to the mounting platform

Additional front feet

stabilize heat exchanger and facilitate its firm mounting to the mounting platform

Special carrying bar profile

Intended for suspending heater plates in larger models.It is also intended for proper plates positioning. It is part of the five point mounting system

Lock washer

facilitates and speeds up unscrewing of the tightening bolts

Front and rear cover plate

made of painted carbon steel, different colors available on demand

Connections size: DN32 to DN350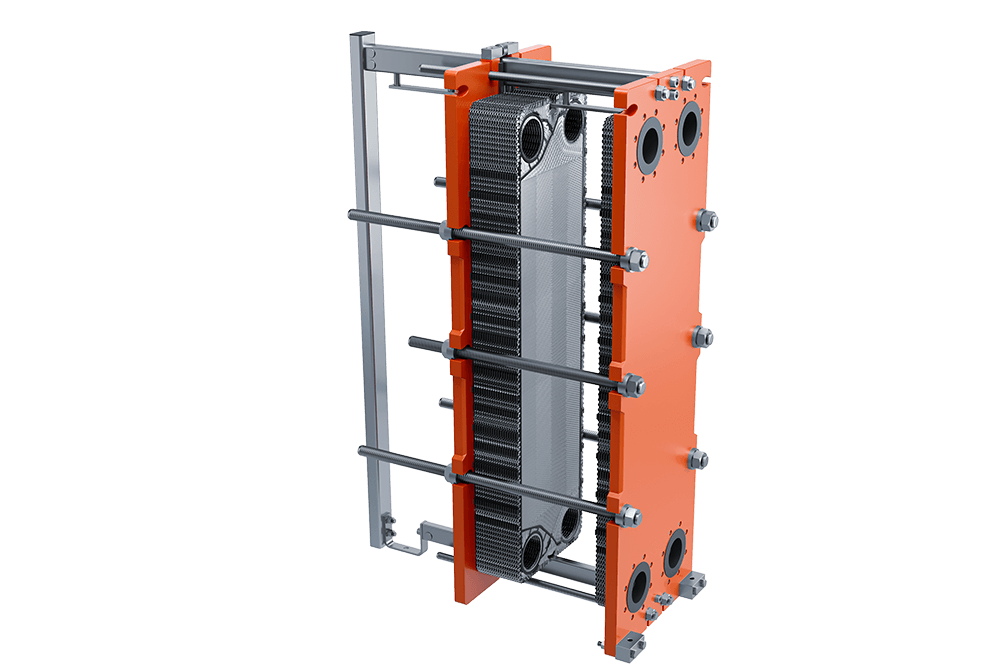 Finite element method
The application of the Finite Element Method (FEM Analysis) was intended to optimize the design in terms of durability, mainly by improving the stress distribution on cover plates and modifying fasteners, which led to expanding the scope of working parameters of the device.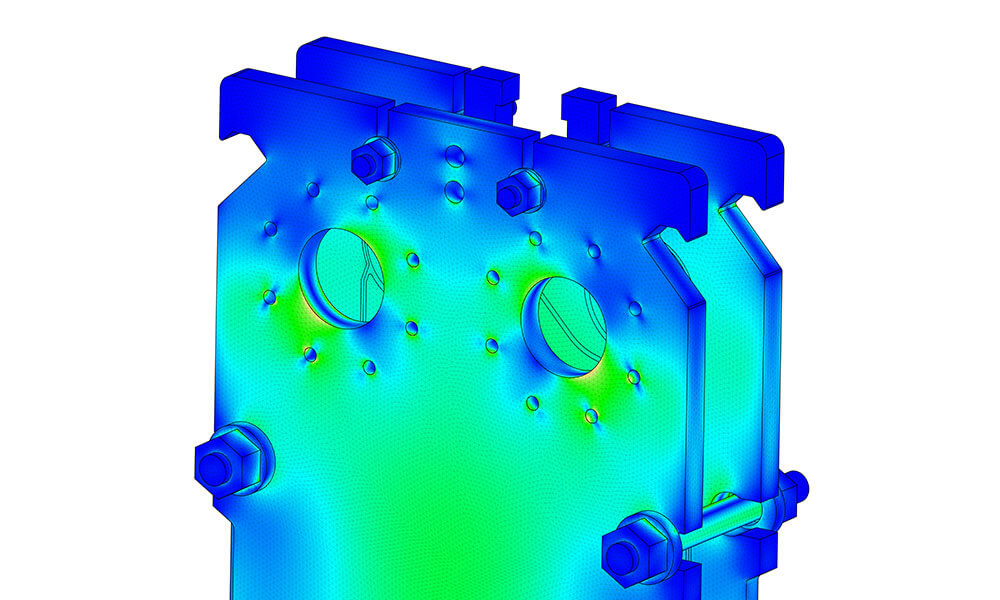 JAG PLATE – reinvented
Innovative JAG corrugations pattern

Triple heater plates positioning system

Modified distribution area

Optimized sealing surface

Additional plate reinforcement

Patented hybrid gasket mounting system

the new patented gasket features two mounting methods and optimized, unique shape

Five point mounting system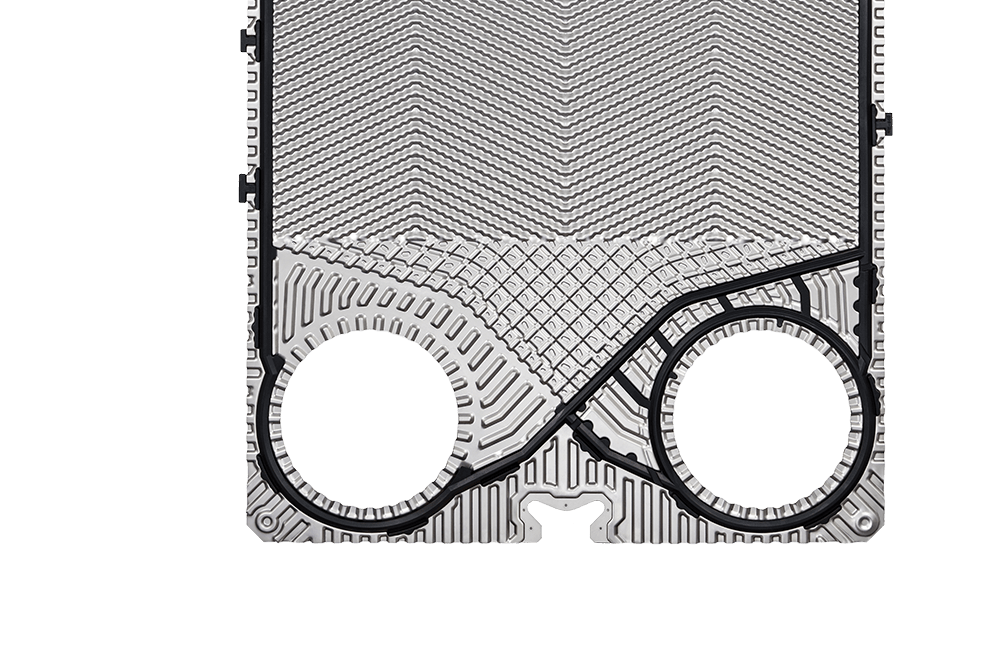 Gasket design
Lock-in method

- specially designed bolts are pressed into the corresponding cut-outs in the heating plate. The lock-in locks stabilize the gasket on the plate during installation

Lock-on method

- a T-shaped attachment grips the proper fragment of the profiled edge of the heating plate, mounting the gasket to the vertical side of the plate. This facilitates and speeds up the installation process

Optimized, unique shape of the gasket

ensures perfect sealing, even in high pressure applications

Highest production standards

high quality materials and reliable deliveries